Deep Tissue Massage Therapy

Charlotte NC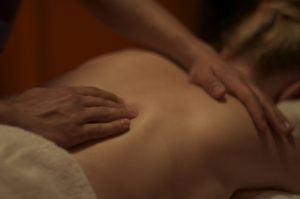 Deep Tissue Massage Therapy is a form of massage therapy that focuses on realigning the deeper layers of the muscle tissue, tendons and fascia.  This form of massage concentrates on areas of tension and pain using slower movements with more pressure than generally found in Swedish Massage Therapy.
When there is chronic muscle tension or injury in the body, there may be adhesion's in the muscles, tendons and ligaments that disrupts circulation, causes pain and inflammation, and limits movement.  With Deep Tissue Massage, the massage therapist physically breaks down these adhesion's, helping to relieve pain and restore movement.
Call Melanie Lanese at 704-951-7510 to schedule your appointment.
Deep Tissue Massage Charlotte NC appointment today.
---
Benefits of Deep Tissue Massage:
Deep tissue massage has been found to provide relief for the the following symptoms:
Limited mobility
Muscle tension
Muscle spasms
Sciatica
Chronic pain
Lower back pain
Recovery from injuries
Postural problems
Osteoarthritis pain
Fibromyalgia
Repetitive strain injuries