Swedish Massage
Charlotte NC
Natural Pain Relief and Stress Reduction
Swedish Massage is the most well known form of massage therapy.  This technique is designed to bring you into a state of total body relaxation.  This is accomplished through the use of long gliding strokes, moving in the direction of the heart, as the massage therapist rubs the muscles.
Swedish massage techniques may also include circular pressure applied by the hands and palms, percussion-like tapping, firm kneading, bending and stretching. Communicate with your massage therapist before and during your Swedish massage session to ensure your massage is customized to your specific needs and preferences.
Call Melanie at 704-951-7510 to schedule your appointment. 
your Swedish Massage Charlotte NC appointment today.
---
Benefits of Swedish Massage: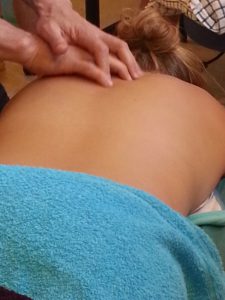 Deep relaxation
Increase oxygenation of blood
Decrease muscle toxins
Improve circulation
Ease muscle tension
Increase flexibility
Decrease stress
Boost immune system