Oncology Massage
Charlotte, NC
Massage Therapy for Cancer Patients and Survivors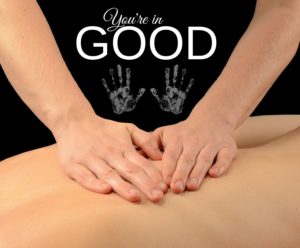 Oncology Massage Charlotte NC: Massage therapy provides numerous health benefits, however for someone with cancer, special training is required to meet the highly individualized needs of the a person who is battling or has battled cancer that stem from cancer and its treatments. Oncology massage is the modification of existing massage therapy techniques in order to safely work with complications of cancer and cancer treatment. Anyone who has ever received cancer treatment, from those in active treatment to those in recovery or survivorship, as well as those at the end of life, are best served by a massage therapist who has received training in oncology massage.
"The sun shall always rise upon a new day and there shall always be a rose garden within me. Yes, there is a part of me that is broken, but my broken soil gives way to my wild roses." ― C. Joybell C.
---
Benefits of Oncology Massage:
Helps improve quality of life
Improved relaxation
Relieve anxiety
Increase mental clarity
Increased immune function
Improved sleep patterns
Relieve pain
Decrease fatigue
Ease constipation
Relieve nausea
Nurturing and support
Relaxation
Respite from the stress and worry of cancer treatment
Call Melanie at (704) 951-7510 to schedule your Oncology Massage appointment today.
---
Essential aspects of an oncology massage therapist's skill set are:
Informed understanding of the disease
Knowledge of the many ways cancer can affect the human body
Sensitivity to the emotional, physical and psycho-social effects of cancer
Awareness of the side effects of cancer treatments including:

Medications
Surgery
Chemotherapy
Radiation

Ability to modify massage techniques in order to adapt for individual client needs including:

Impact of the disease
Side effects of treatments
Call Melanie at (704) 951-7510 to schedule your Oncology Massage Charlotte NC appointment today.
"Doing something positive will help turn your mood around. When you smile, your body relaxes. When you experience human touch and interaction, it eases tension in your body." ― Simone Elkeles
---
Oncology Massage Assessments:
Clinical assessments and adaptations to the massage session for someone experiencing cancer or with a history of cancer treatment are critical to providing a safe massage. Standard oncology massage intake questions include those pertaining to:
Cancer treatment history
Tumor site or metastasis
Compromised blood cell counts
Lymph node involvement
Blood clots or blood clot risk
Medications (short and long term)
Vital organ involvement
Fragile or unstable tissue
Medical devices
Fatigue, neuropathy, or pain
Changes in sensation
Late effects of treatment
A properly trained massage therapist will ask questions about these issues and more, depending on your unique situation. Many of the changes that will be made to your session will be virtually imperceptible to you as a recipient (and others may be quite obvious), but they are essential to safety and proper support of your well being.
Call Melanie at (704) 951-7510 to schedule your Oncology Massage appointment today.
---
About Melanie Lanese, LMT
Melanie Lanese is a Licensed Massage Therapist, Lymphatic Therapist, Reiki Master, as well as a certified member of the Society for Oncology Massage (S4OM.org) and the Association of Bodywork and Massage Professionals (ABMP.com).  She is proficient in a wide variety of massage techniques, including: Oncology Massage, Manual Lymph Drainage, Swedish Massage, Deep Tissue, Lomi Lomi, Prenatal, Hot Stone and Reflexology.
Beginning her Reiki practice in 2011, Melanie became drawn to massage therapy to move deeper into the tissues to better serve her clients.  In 2013, Melanie left the corporate world to follow her bliss. Graduating from The Academy of Massage & Bodyworks, she has since become certified in Lomi Lomi Spa Massage, and works extensively to provide comfort to those affected by cancer.
Melanie's clients have described her touch as firm but gentle, and very effective in soothing sore muscles, releasing stress build up, and leaving them feeling relaxed and refreshed.
Treat yourself to a session with Melanie today - you will not be disappointed!